Second edition of the German Standardization Roadmap AI
Update of the groundbreaking results and recommendations for action from the first edition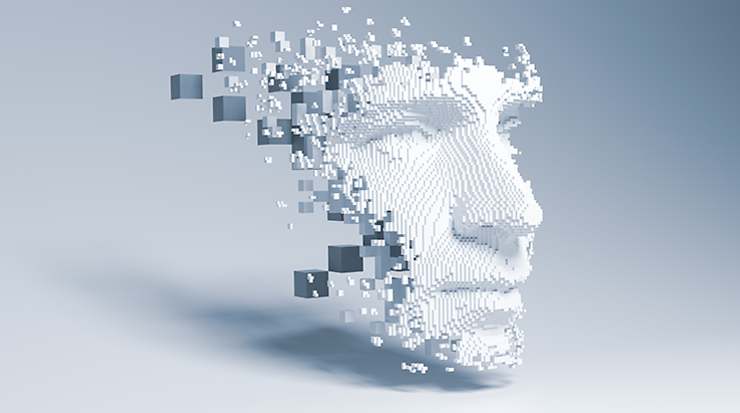 After nearly a year of intensive work, the 2nd edition of the Standardization Roadmap AI was handed over to Robert Habeck, Vice Chancellor and Federal Minister for Economic Affairs and Climate Action, at the German government's Digital Summit on 09 December 2022 and subsequently published. The Roadmap updates the results of the first edition and presents an expanded and updated analysis of the current state of and need for international standards and specifications for AI. This forms the basis to establish "Artificial Intelligence made in Germany" as a globally recognized seal of approval for trustworthy technology. The Roadmap is part of the German government's AI Strategy and was commissioned by the Federal Ministry for Economic Affairs and Climate Action (BMWK). The development and consolidation of the Roadmap is being accompanied by a high-level coordination group for AI standardization and conformity with a mandate from the German government.
Update
6 overarching recommendations for action and more than 100 standardization needs were formulated with the active participation of more than 570 experts from industry, science, civil society and politics. In addition to the previous key topics such as fundamentals, security/safety, testing and certification, industrial automation, mobility as well as medicine, the second edition also focuses on the new aspects of sociotechnical systems, financial services and energy/environment.

The work focused on the draft regulation on AI (Artificial Intelligence Act) published by the EU Commission in spring 2021, which attributes a central role to standards and specifications pertaining to high-risk AI applications: Requirements for AI systems, such as transparency, robustness and accuracy, are to be technically specified through harmonized European Standards. The second edition also identifies concrete needs for standards and specifications that need to be developed for the implementation of the European Commission's planned AI Act.
Presentation of results and kick-off for the implementation of the second edition
In a free virtual event on 26 January 2023 ,10:00 am to 12:30 pm, DIN and DKE, together with the Federal Ministry of Economic Affairs and Climate Action (BMWK), presented the results of the second edition and provided information on how to participate in the practical implementation of the results during.
Detailed information on the event can be found here.
Participation in the implementation of the results is welcomed
DIN and DKE are keen to welcome interested parties from industry, science, the public sector and civil society to help implement the results and actively support the upcoming standardization work. Implementation will help support German industry and science in the international competition in the field of artificial intelligence and create innovation-friendly conditions for the technology of the future. In addition, it aims to foster trust and confidence in AI.

Interested experts can register to participate on the DIN.ONE collaboration platform.
Nine key topics related to artificial intelligence
Central recommendations for action