Standards and specifications support climate targets
Stopping climate change is one of the most pressing tasks of our time. Germany has set itself an ambitious goal of achieving climate neutrality by 2045. The shift towards becoming a climate-neutral industrial nation requires a radical green transformation in all areas of the economy and society.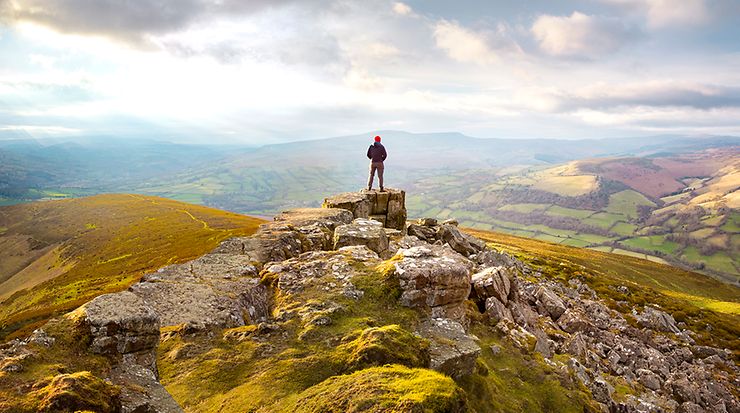 Standards and specifications contribute to this transformation
In order to enable a green transformation in Germany and across Europe and to meet ambitious climate targets in the time planned, we now need new technical rules as well as the review and adaptation of existing documents. After all, when building a green and sustainable economy, standards and specifications foster trust in new climate-friendly technologies, they help to open up new markets and increase investment security for businesses and the state.
Standards and specifications define uniform technical solutions and ensure compatibility between systems. In concrete terms, standards and specifications help, for instance, establish standardized methods that create a basis for comparison and make it possible to measure progress in the fight against climate change. What's more, they define a common language and focus all stakeholder activities on concrete, verifiable goals.
Adaptation to the consequences of climate change
In addition to helping to achieve climate goals, standards and specifications also support adaptation to the inevitable consequences of climate change. As climate change continues, effects such as heat, drought and heavy rainfall will drastically increase. The impacts are far-reaching and can be, for example, of a physical, social, financial, political or a regulatory nature. Adaptability is needed in all these areas in order to become more resilient to the consequences of climate change. Standards and specifications help organizations to better understand the challenges posed by climate change, identify impacts on system functionality at an early stage, develop appropriate measures, and make progress measurable.
As an independent network platform, DIN brings different experts together and in doing so promotes exchange and consensus on the state of the art. In this way, standards and specifications can make a considerable contribution towards achieving climate targets.
What can we do together?
In order to achieve the goals of a sustainable, green transformation, and to introduce measures to adapt to a changing climate, a common approach to creating climate-friendly standards and specifications at international and European level is required. It is for this reason that DIN works closely with other national standards organizations and the European and International standards organizations CEN and ISO. At the same time, all industries are encouraged to actively participate in the development of standards and specifications and contribute their own interests and maintain international competitiveness. Interested parties can contact Bärbel Wernicke.