Services portal
Our Services portal gives you an overview of standards work in various branches of the services sector.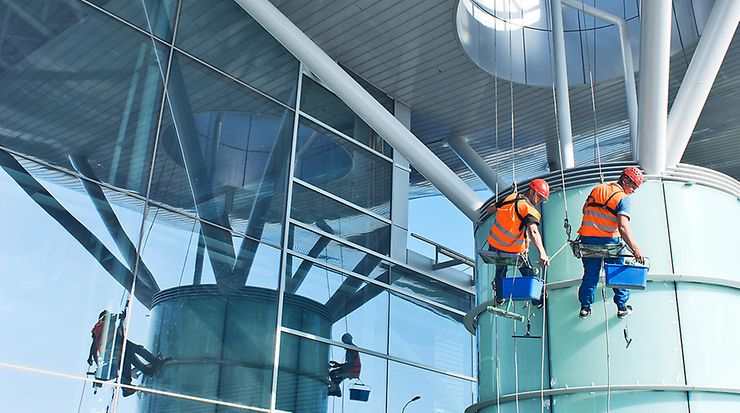 On "Branches of the services sector" you can select the specific area you are interested in. For each branch, current projects as well as published standards and specifications are listed for the different levels of standardization: national, European and international. Special events, current studies and other events that may be of interest are also listed.
DIN: Your service partner for setting standards and specifications
Competitive strength on the global market is essential for all companies. DIN can help you enhance this strength: Standards and specifications contribute greatly to increase the speed at which technical knowledge and innovation are disseminated.
The services sector is one of the largest economic sectors in Germany, and standards and specifications are essential tools for enhancing competitive ability. They can also help service providers develop more marketable products, optimize internal processes, make the provision of services more effective, and improve customer relations in general. Standards and specifications also make the quality and price of services more comparable for consumers, thus increasing transparency.
Being the national standards organization for Germany, DIN is placing a greater focus on supporting the interests of German stakeholders in services standardization, and in introducing new topics in the services industry to standardization as early as possible.
If you are interested in participating in our work, feel free to contact us any time.
We look forward to hearing from you!