First edition of the German Standardization Roadmap Artificial Intelligence
Groundbreaking results and action recommendations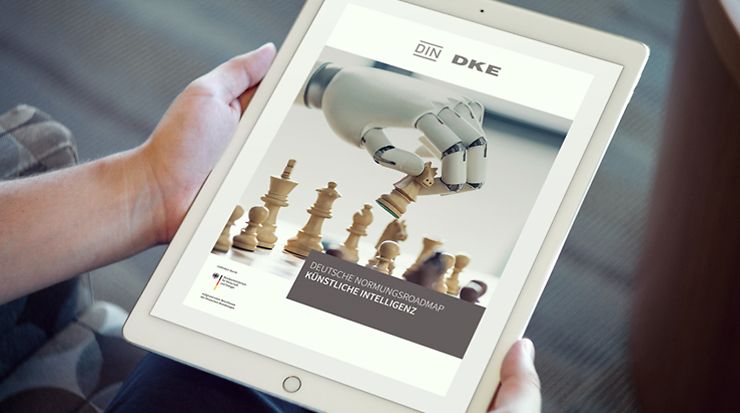 After about a year of intensive work, the results of the first edition of the Standardization Roadmap AI were presented at the Digital Summit of the Federal Government on 30 November 2020 and handed over to the Federal Government. The results of the first edition provided a comprehensive overview of the status quo, requirements and challenges, as well as the need for standardization on seven key topics related to artificial intelligence.
The approximately 300 experts who contributed to the first edition of the Roadmap formulated five cross-sectoral and central recommendations for action. The implementation of these recommendations for action will help to strengthen German industry and science in the international competition in the field of artificial intelligence, and create innovation-friendly conditions for this technology of the future. In addition, they aim to foster trust and confidence in AI.
The complete set of recommendations and action items can be found in the first edition of the Standardization Roadmap AI. If you would like to participate in the implementation of the recommendations for action, you are welcome to register directly with DIN.ONE.
The Standardization Roadmap AI will be regularly updated and refined to take into account changing requirements. A kick-off event was scheduled for 20 January 2021 to commence the work Experts from industry, civil society, science and the public sector are cordially invited to contribute to the second edition of the Roadmap.
Seven key topics of the Standardization Roadmap AI
Funding