MeProLI
Development of a methodology for the development of process modules and the standardization of performance processes in industrial services with a view to optimizing the cost/benefit ratio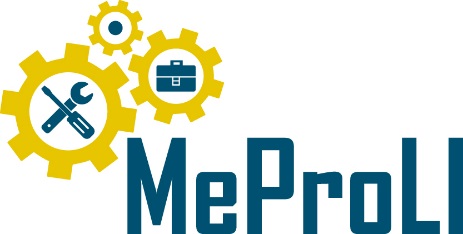 The research project MeProLI deals with the design and the progression of services to industries such as the chemical, plastics and food industries. These increasingly face challenges as a result of the growing diversity of their value-creation processes.

Against this background, MeProLI is developing a methodology to create process modules for industrial services. Modular systems, familiar from the automotive industry, enable the provision of customized services consisting of coordinated modules. The developed methodology aims to enable small and medium-sized enterprises to systematically increase the efficiency of their services and estimate the cost-benefit ratio of standardization activities. In this way, process quality will be improved and the discrepancy between process diversity and cost resolved.

To support the transfer of the results from research into practice the methodology will be transposed into standardization.
Project duration
08/2017 – 07/2019

Project partner
Institute for Industrial Management (FIR) at RWTH Aachen University 

Project funding
The research project MeProLI is promoted by the German Federal Ministry for Foreign Affairs and Energy (BMWi) as part of the industrial collective research by the German Federation of Industrial Research associations" (IGF AIF), IGF project number: 19388 N/2