HARMONI
Harmonized assessment of regulatory bottlenecks and standardization needs for the process industry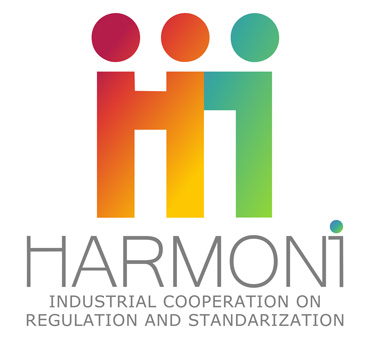 In the HARMONI research project, the main objective was to develop recommendations for solutions to meet the challenges of the European process industry in connection with non-technological barriers. Among the topics considered were regulatory bottlenecks and European standards.
The consortium led by CIRCE consisted of various industrial partners, associations and institutes representing the cement, ceramics, chemical, minerals, metal, steel and water sectors.
DIN was responsible for the analysis of the European standardisation environment in the process industry and had the primary motivation to increase access to and participation in standardisation. In addition, the exchange between the sectors should be improved and recommendations made on how stakeholders could organize their processes with regard to facilitate standardization.
Results
A large number of results were produced during the two-year period.
For the part of standardization by DIN these are:
The mentioned documents can be find enclosed.
Results from DIN and its partners are available under this link
Project duration
August 2017 to October 2019
Partners
Fundacion Circe Centro de Investigacion de Recursos y Consumos Energeticos (CIRCE) - Spain
European Centre for Refractories gGmbH (ECREF) – Germany
Conseil Européen de l'Industrie Chimique (Cefic) – Belgium
The European Cement Association (CEMB) – Sweden
Institut für Baustoff Forschung EV (FEhS) - Germany
EUnited AISBL (EUnited) – Belgium
DIN e. V. - Germany
A.SPIRE – Belgium
Project funding
Funded by the Horizon 2020 Framework Programme of the European Union
Project ID: 768755