Industry 4.0: What does DIN do?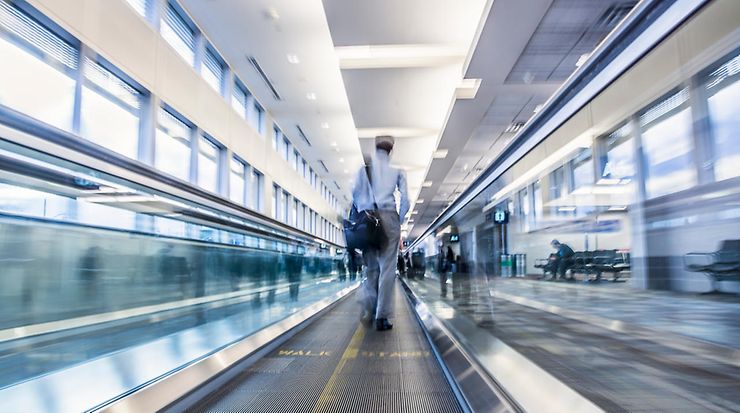 DIN is pushing Industry 4.0 forward
DIN brings everyone together, from various areas and organizations in the public and private sectors, to make joint decisions regarding standards and Industry 4.0.
DIN bundles the interests of German stakeholders and brings these interests to the international stage.
DIN has been addressing the topics that are decisive for Industry 4.0 for many years.
DIN helps German companies of all sizes gain access to global markets.
DIN is a partner in numerous Industry 4.0 research projects supported by the German Federal government.
With its extensive expertise, DIN is taking an internationally leading role in Industry 4.0.
Involved at all levels
Clear structures are needed to effectively coordinate activities relating to Industry 4.0. DIN has set up a basis for joint efforts at several levels:
The DIN/DKE German Standardization Roadmap on Industry 4.0 gives recommendations for action and identifies standardization needs (the next edition is expected for Fall 2015).
The DIN/DKE Steering Group Industry 4.0 Standardization coordinates and initiates standardization activities in areas relating to Industry 4.0.
The Industry 4.0 Platform was launched by the Federal Ministries for Economic Affairs and Energy (BMWi) and of Education and Research (BMBF); DIN works closely with the platform.
DIN coordinates research and standardization activities at national, European and international level, particularly in the ISO Strategic Advisory Group on Industry 4.0/Smart Manufacturing.
Many disciplines coming together
DIN has been addressing sectors of key relevance for Industry 4.0 for many years now. These include IT security, mechanical engineering, automation technology, logistics, ergonomics, logistics and services in general. We are also involved in numerous research projects such as those dealing with cyber physical systems (CPS), smart manufacturing and human-machine interaction, all areas at the core of Industry 4.0. Standards and specifications are absolutely essential for a smooth functioning between all these disciplines.