Shape the future with standardization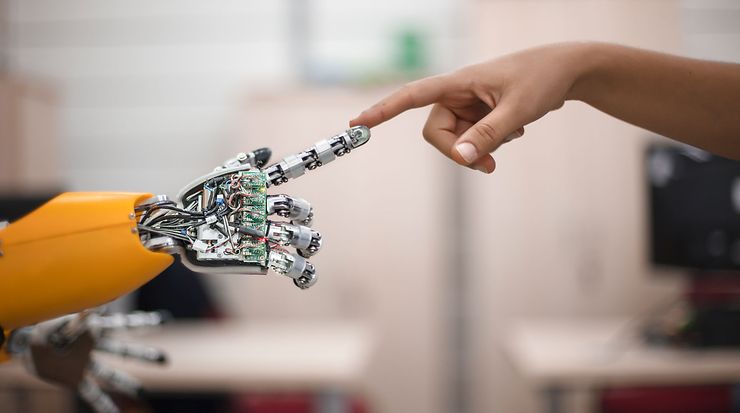 The vision of the German Standardization Strategy to "shape the future with standardization" means taking the activities and competencies of all parties involved and bundling them into future-oriented projects. Standards and specifications are important instruments for promoting innovation and swiftly making them market-ready. They achieve this by facilitating the results of research and development to be successfully transferred to innovative products and processes. The importance of standardization was emphasized by the German government as far back as 2009, when it was described in its Standardization Policy Concept.
In an increasingly globalized world, the digital transformation is creating new and varied challenges for business, politics and society as a whole. It is disrupting all areas of our lives and thus we must adapt our working methods, products and processes accordingly. The German economy is the driving force behind the adaptation process.
DIN supports the German export industry with its years of expertise in the dissemination of innovations; it actively accompanies innovative business and standardization topics. Standardization roadmaps describe the specific needs for standards within different areas of business and are regularly updated.
The Joint Initiative on Standardization was launched by DIN, together with other European standards organizations, as part of the Single Market Strategy of the European Commission. It represents a commitment to a coherent body of European Standards that, against a background of global challenges, will continue to contribute significantly to the growth of the economy and prosperity of the EU community. The Joint Initiative lists 15 actions that will help to implement the European Commission's strategic goals for the single market. Its central goals are to intensify the commitment of the member states to European standardization and to enhance the collaboration between national regulators and standards organizations.