World Standards Day 2022
Shared vision for a better world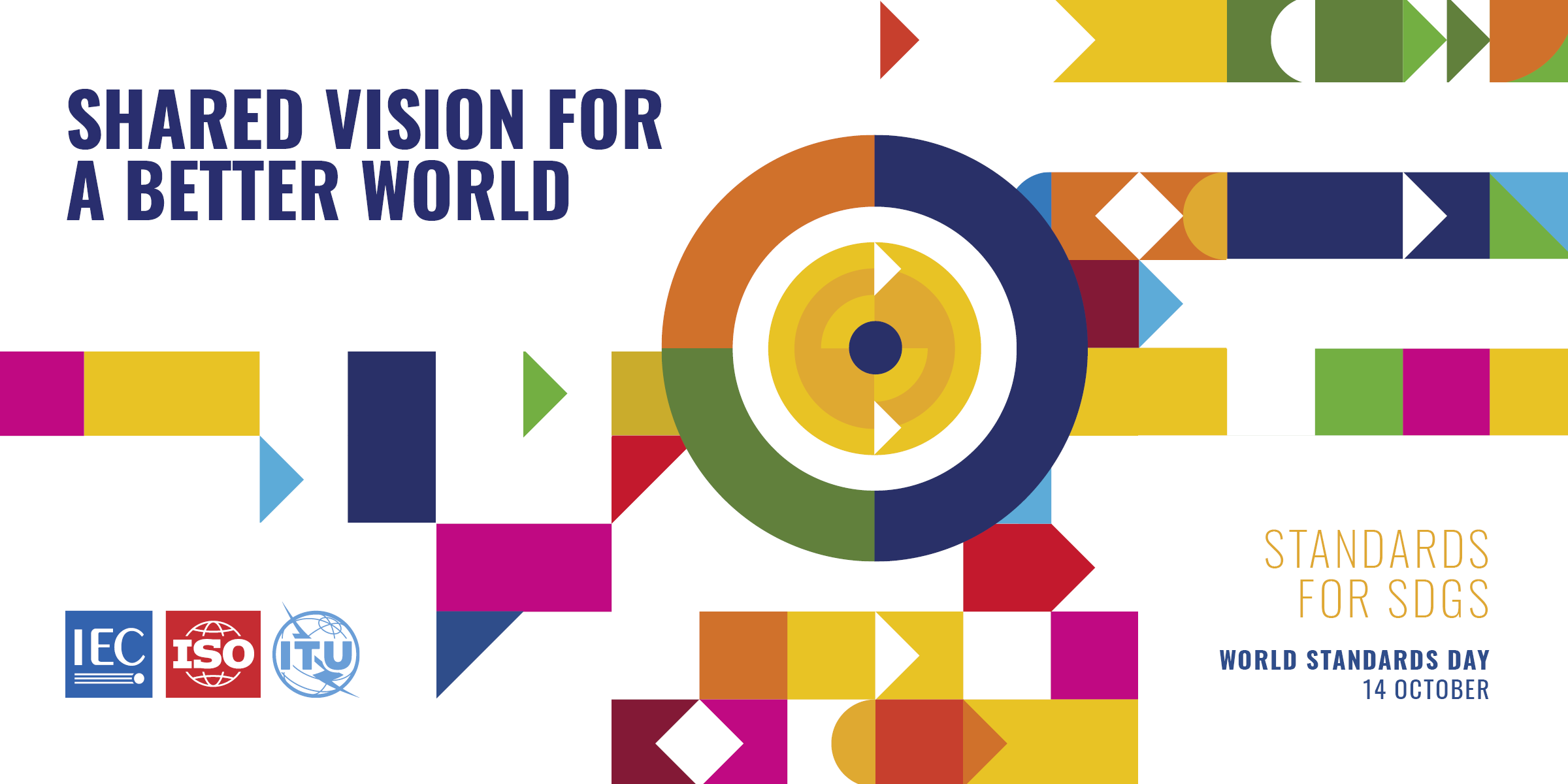 The international standards organizations ISO, IEC and ITU and their national members celebrate World Standards Day every year on October 14. In this way, the standards organizations focus on the joint work of experts active in standardization worldwide. Around 36,000 experts from German business, science, the public sector and civil society are involved in DIN's 69 standards committees. Their work makes a significant contribution to meeting the challenges of the digital and green transformation, ensuring that new technologies, products and processes become established on the market and in society.
Focus on Sustainable Development Goals
The motto of this year's World Standards Day is a "SHARED VISION FOR A BETTER WORLD" with a focus on the benefits of standards for achieving the Sustainable Development Goals (SDGs). With the SDGs, the member states of the United Nations have set themselves 17 goals aimed at reducing social inequalities, promoting a sustainable economy and slowing climate change. These goals are set down in the 2030 Agenda for Sustainable Development. To achieve these goals, numerous public and private actors must work together and use all available tools - including, above all, standards and specifications.
Interviews with experts 
In a series of interviews with interesting personalities from German business, science and politics, the three national standards bodies DIN, DKE and VDI are jointly shining the spotlight on today's World Standards Day on the tasks ahead for business and society in the fight against climate change. In the interviews, the selected interviewees talk about the challenges facing their industries and the opportunities of the green transformation, and discuss the benefits of standardization for achieving climate targets.
Dr. Franziska Brantner

Parliamentary State Secretary at the Federal Ministry for Economic Affairs and Climate Action

"Reduced raw material consumption, increased durability and recyclability must become the European standard"

Dr. Reiner Härdtl

Head of the team Standards, Patents, Information & Documentation in the Global R&D Department of Heidelberg Materials

"Carbon neutrality is not a matter of greenwashing; it is of fundamental importance for us"

Prof. Dr. Mario Schmidt

Head of the Institute for Industrial Ecology (INEC) of the Pforzheim University

"We need to be more cautious when using the term climate neutrality"