CIRMin
Critical infrastructure resilience as a minimum supply concept
The interdisciplinary research project CIRMin intends to examine how essential energy-related infrastructures in Germany (so-called critical infrastructures) depend on each other. The aim is to develop a system that enables a minimum amount of energy to be delivered to the population of Germany in the event of an electricity outage; and to integrate this into the risk and crisis management processes of cities and municipalities.

DIN is responsible for the standardization aspects of the project. It will research which standards surrounding the topic of an emergency energy supply might be relevant and will support the transfer of the project results into the development of new standards (or existing European Standards, if available). Furthermore, it will support any international standardization activities.

Project period
06/2016 - 09/2019 (has been extended)
Project partners
TH Köln (University of Applied Sciences in Cologne) / IRG (Institute of Rescue Engineering and Civil Protection)
(responsible for consortium management, and work package II and III)
BKK (German Federal Office of Civil Protection and Disaster Assistance; responsible for management of work package IV)
University of Stuttgart (IREUS – Institute of Spatial and Regional Planning; responsible for management of work package I)
inter3
United Nations University (UNU-EHS)
DIN
Berufsfeuerwehr Köln (Cologne Fire Department)
RheinEnergie
RWE/RWW
The city of Kerpen and the Rhein-Erft district
Stadtentwässerungsbetriebe Köln (Cologne city water and sewage authorities)
Project funding

BMBF (German Federal Ministry of Education and Research)
Official funding title: Zivile Sicherheit – Erhöhung der Resilienz im Krisen- und Katastrophenfall ("Civilian safety – Increasing resilience in a crisis or catastrophe"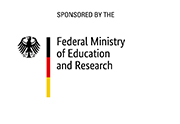 ??