Energy transition
Made in Germany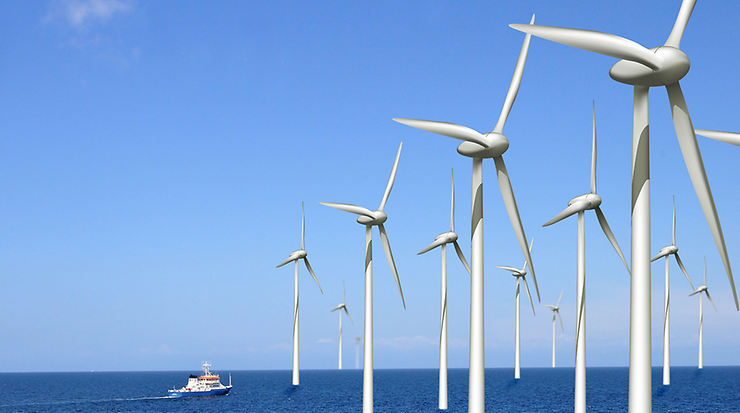 Save the date:
Energy storage in the Energy Union: The standards we need 
Energy security and sustainability are key priorities in the process of transforming the energy systems across the EU. There is a need for flexibility and adaptability and new energy market designs reflecting the contribution of strengthened interconnections, of smarter energy grids, demand management and energy storage.
Date:
Wednesday, 8 March, 2017
8:45 - 16:15
Location:
CEN-CENELEC Management Centre
Avenue Marnix 17
Brussels 1000
Belgium
Please register here
A new concept – Made in Germany
The expression "Energiewende" (energy transition) was first used in Germany in the 1980s. Today, the concept of a "transition" in energy policies has spread throughout the world, with Germany taking a leading role. Standards are playing an important role in this development: They help disseminate knowledge and innovative technologies. And they enhance competitive ability.
DIN at the forefront
DIN is working on all aspects of the energy transition, particularly as regards energy generation, storage and efficiency. 23 DIN standards committees are involved. Each of these three areas have enormous potential for new technologies, products and services. Which is why research and development in these fields is so important. DIN is a partner in diverse innovative projects, helping to bring standards to the forefront.
Letting energy flow - Standards help
Why are standards so important for the energy transition? As in all innovative areas, the main objectives are to quickly bring research results to the market and achieve convergence. This means that new technologies need to be exportable to other countries, and methods, goods and services need to be exchanged unhindered. Standards are essential for this: They make sure equipment is compatible and interfaces run smoothly. The world is looking to Germany for the energy transition. It is all the more essential that innovative ideas from Germany continue to set the standard.